There are new jackets ready for order and you can order them right here
https://fullypromotedoftulsaok.itemorder.com/
The access code is TXN8H
There are also other fun things such as the bags, gloves, etc all branded with the TULSA FSC logo material. Be sure to get your skater gifts now.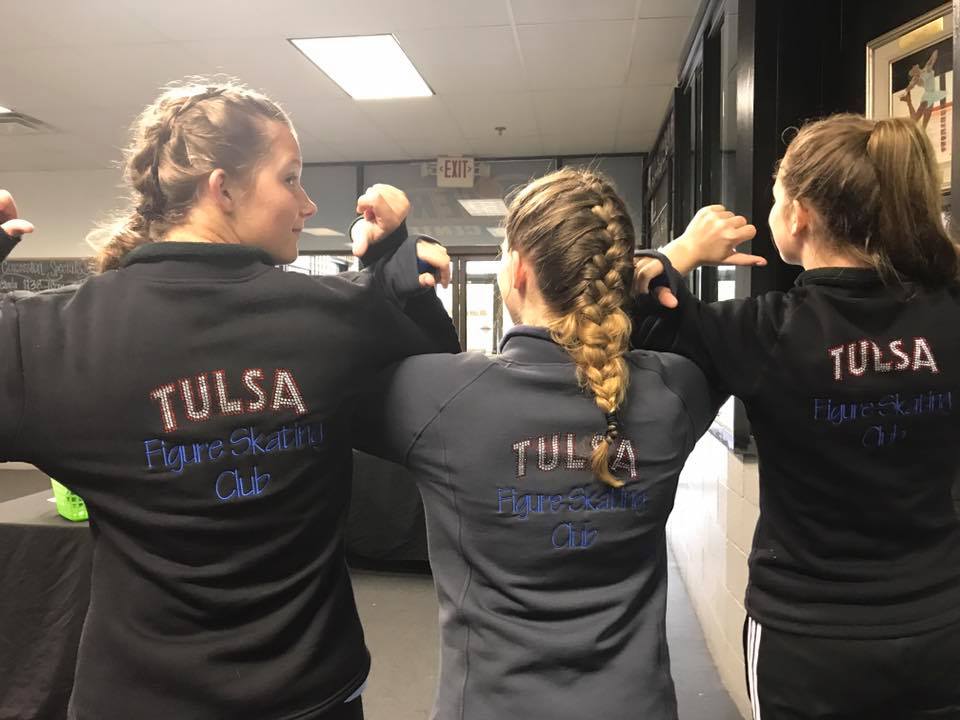 Show your support for Tulsa Figure Skating club by purchasing a club jacket for yourself or your skater You might be asking, why should I have a club jacket. When you are at the rink it helps other rink users know that you are associated with Tulsa Figure Skating Club. They know that you have answers to their figure skating questions. They know that they can count on you to provide them with information on Figure Skating in Tulsa. And of course, it shows your pride in being a TFSC member.
When you are skating out of town wearing your jacket lets others know where you are from. They let folks know that you are a member of a US Figure Skating club. In a single glance this communicates your seriousness and commitment to the sport.
When you are at a competition it lets other competitors know that you are a USFS Club Member. They know that you are there to represent Tulsa !! It communicates your commitment to the sport and to seeing the sport of Figure Skating thrive in Tulsa and Northeast Oklahoma !!
So were the jacket with pride !! Wear it knowing that others are watching !! And of course, wear it to stay warm on the ice because the ice is where you are at home.
Tulsa Figure Skating Club jackets can be ordered through EntryEeze. You must be a current member of the club in good standing to order a jacket. Membership will be checked through USFS membership prior to placing the order.