Tulsa Figure Skating club is proud to announce our affiliation with the Tulsa Skating Foundation. TFSC and Tulsa Skating Foundation will be working together to promote Theater on Ice in the Tulsa Area. More information can be found at Tulsa Skating Foundation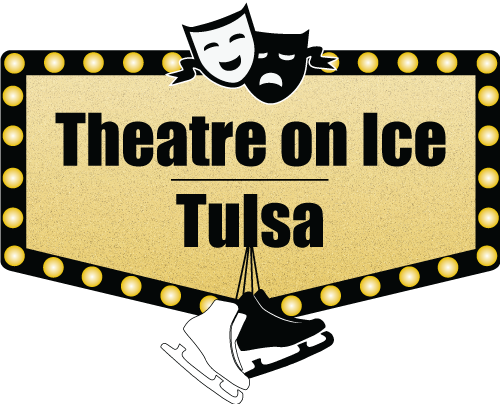 Who We Are
THEATRE ON ICE TULSA IS A BRAND NEW PERFORMANCE THEATRE ON ICE TEAM CREATED BY THE TULSA FIGURE SKATING FOUNDATION TO BOOST THE THEATRE COMMUNITY IN OUR ICE RINKS. HEAD COACH KAT DEANGELIS HAS AN EXTENSIVE BACKGROUND BOTH IN COMPETITIVE THEATRE AND IN RUNNING A THEATRE TEAM!
What We Do
THEATRE ON ICE TULSA TEACHES WHAT IT IS LIKE TO BE ON A PERFORMANCE LEVEL TEAM WITH SKATERS OF ALL AGES AND LEVELS. WE TEACH THE IMPORTANCE OF TEAMWORK. SKATING SKILLS, PERFORMATIVE SKATING, AND DEDICATION
How We Do It
DURING OUR PRACTICES, SKATERS WILL RECEIVE BOTH ON AND OFF ICE INSTRUCTION REGARDING HOW TO TRAIN FOR THEATRE, LEARNING LARGE GROUP NUMBERS, SKATING ETIQUETTE, AND SO MANY MORE FUN THINGS THAT COME WITH BEING IN THIS SPORT!
What Can TOI Do For Me
THEATRE HAS MANY BENEFITS TO SKATERS, BUT OUR BIGGEST BENEFIT WE WANT TO PUSH IS ENJOYING THE SPORT. OUR COACHING APPROACH WILL BE GEARED TOWARDS HELPING ATHLETES FORM THEIR OWN STRENGTHS AND LOVES WITHIN A THEATRE PROGRAM AND ALLOWING THEM TO BRANCH INTO A NEW DISCIPLINE WITH GUIDANCE AND OPTIMISM. SKATERS WILL LEARN SKILLS FOR THE RINK AND BEYOND AND, ULTIMATELY, CULTIVATE A NEW APPRECIATION FOR THE WIDE RANGE OF POSSIBILITIES SKATING HAS TO OFFER.
Calendar