Mollie

has been skating for almost 9 months. After watching the winter Olympics this year she expressed an interest in learning how to skate.
She has competed in one competition and is performing in the 2018 Christmas show for the first time. She fell in love with skating from the very beginning and has been working hard on learning as many elements she can. She looks up to the older skaters and often tries to emulate them. She is currently working on her Sit Spin and Camel Spin. Her favorite jump is the Salchow.
When she is not at the ice rink she loves to play with her friends and watch You-tube.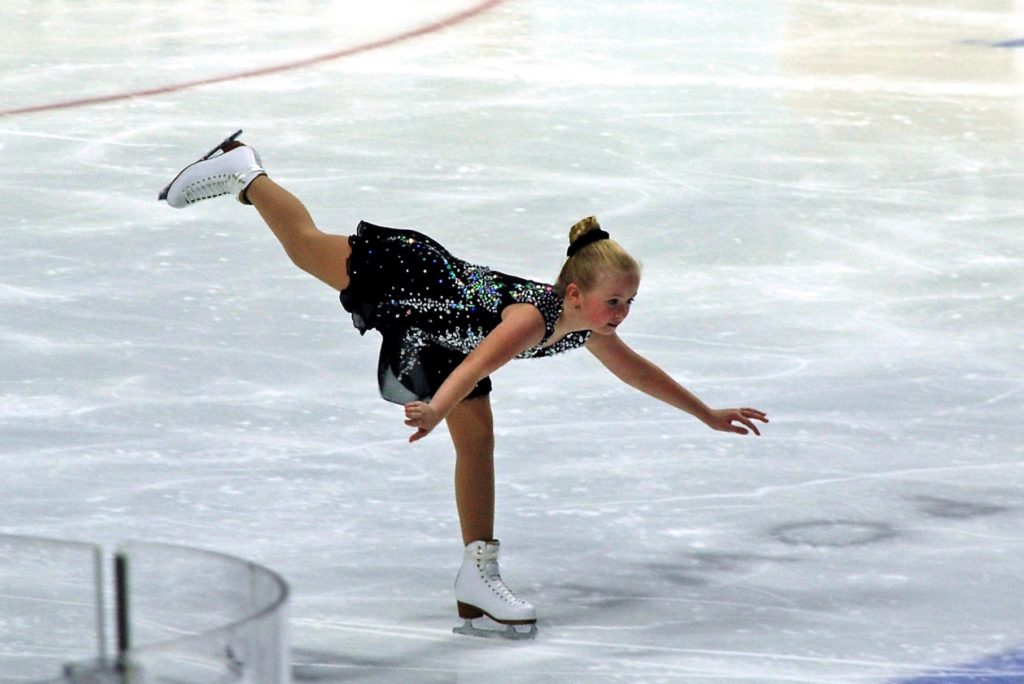 Mollie with Coach Baker at her First Competition.